When you have made some edits to your project and you want to see what the project looks like before publishing it, you can do that by selecting the Preview function to view it. When you think the project is almost edited and ready to be published, you can use the Publish function.
Preview project​
On the right side of the header Editor, there are two buttons that are related to publishing function. Click the first botton to Preview, and the browser will automatically open a new tab.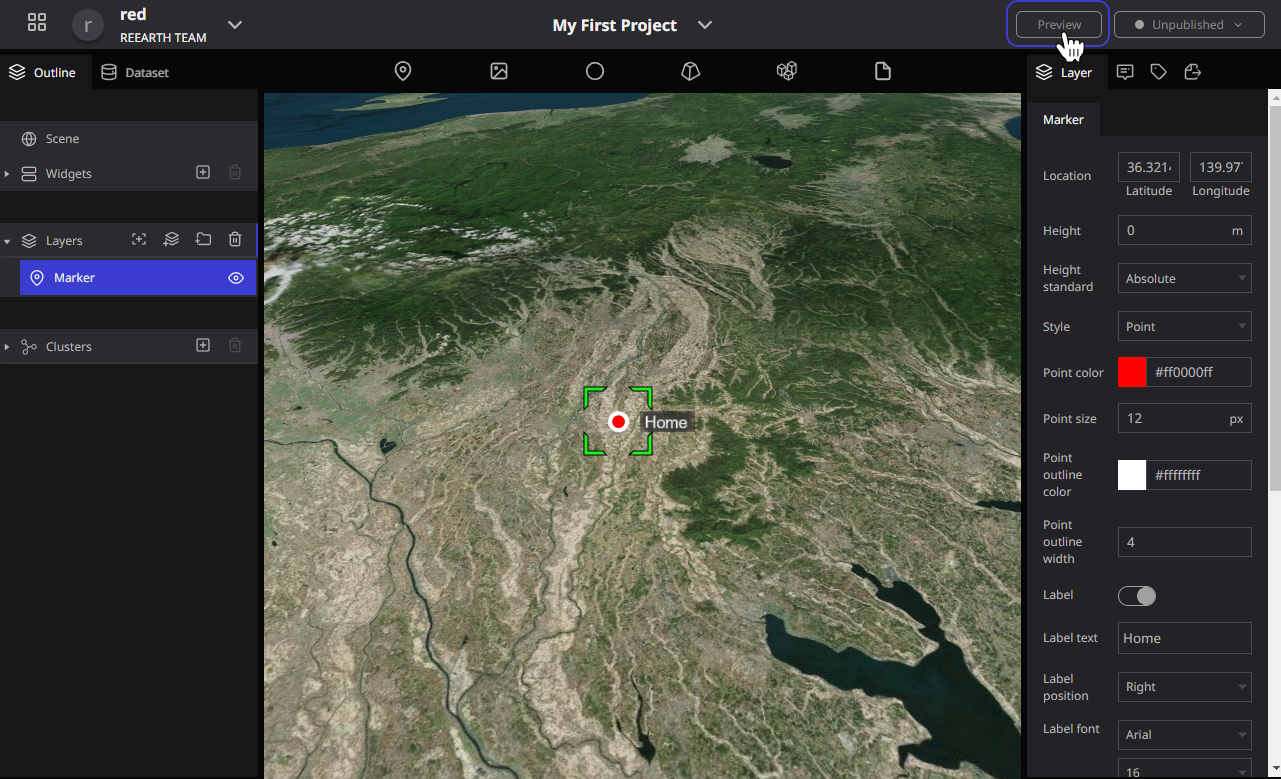 In this new tab, you can see what your project will look like after it is released. The only difference from the real project that will be released is that, this page is only visible to you (or team members), so you can come and preview your project anytime without any worries.
Publish project​
It's easy to publish your project.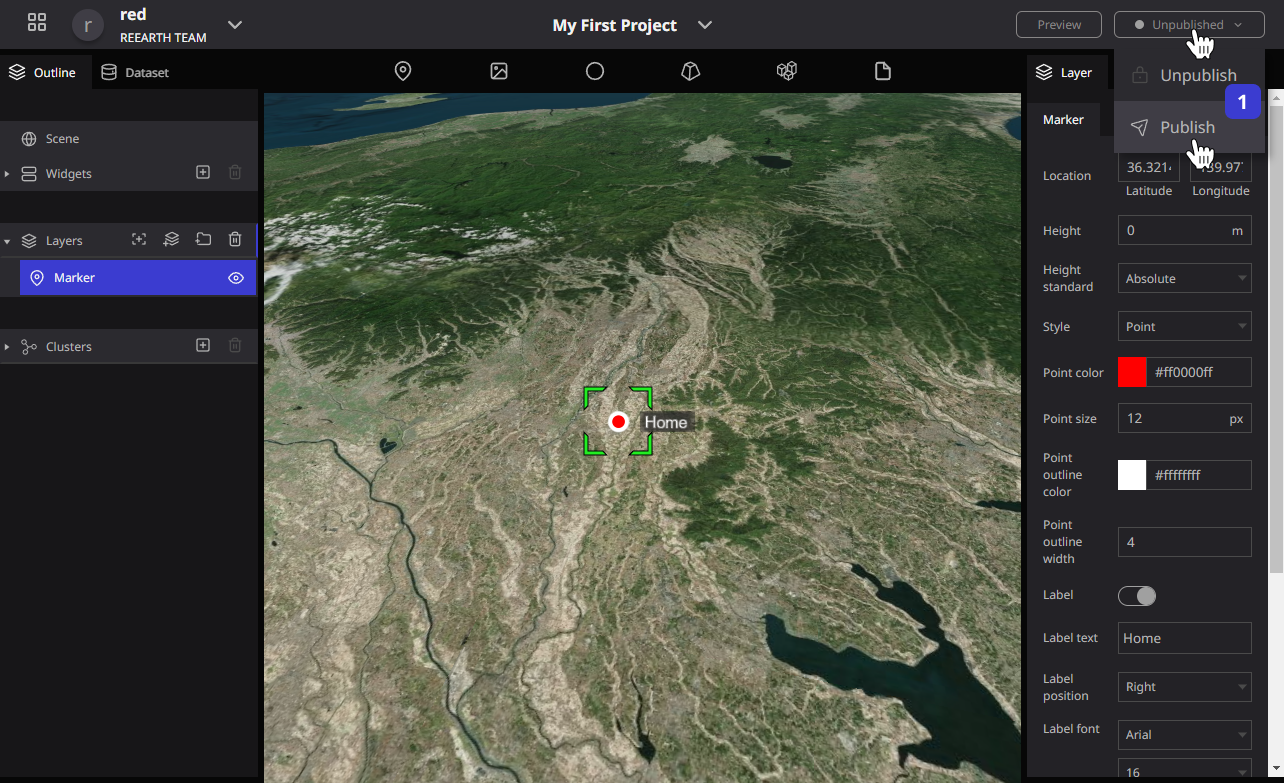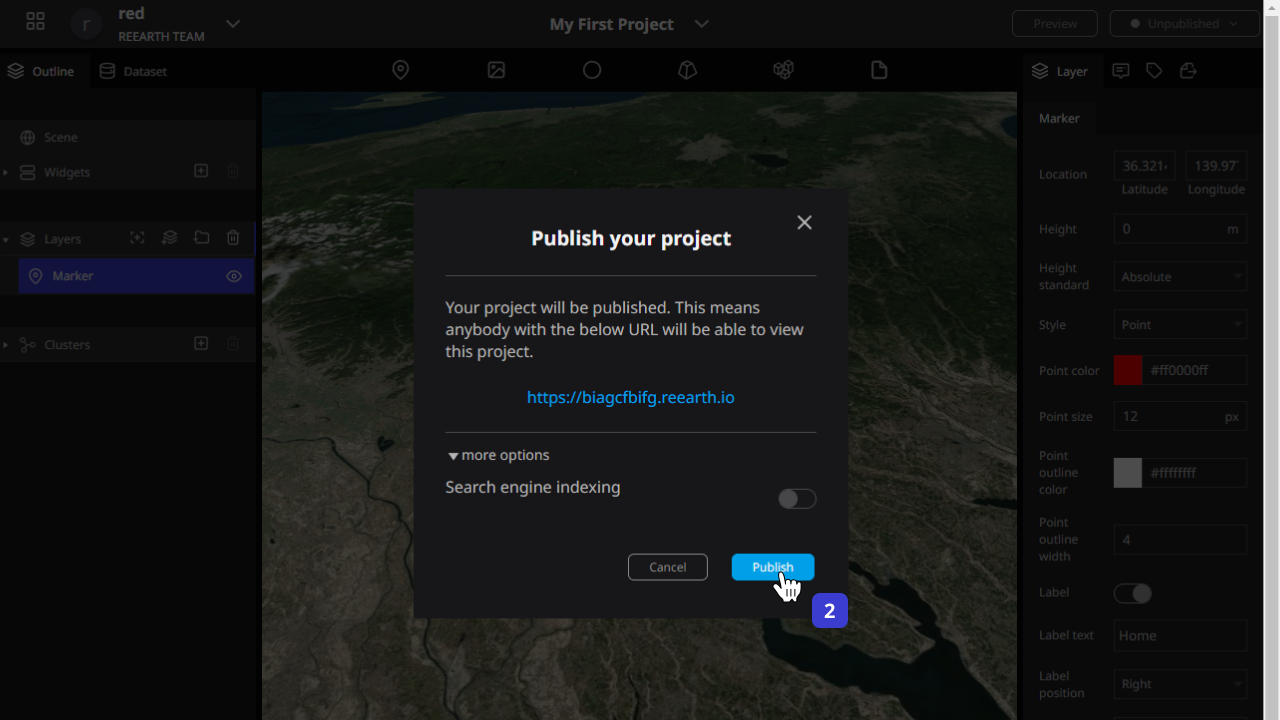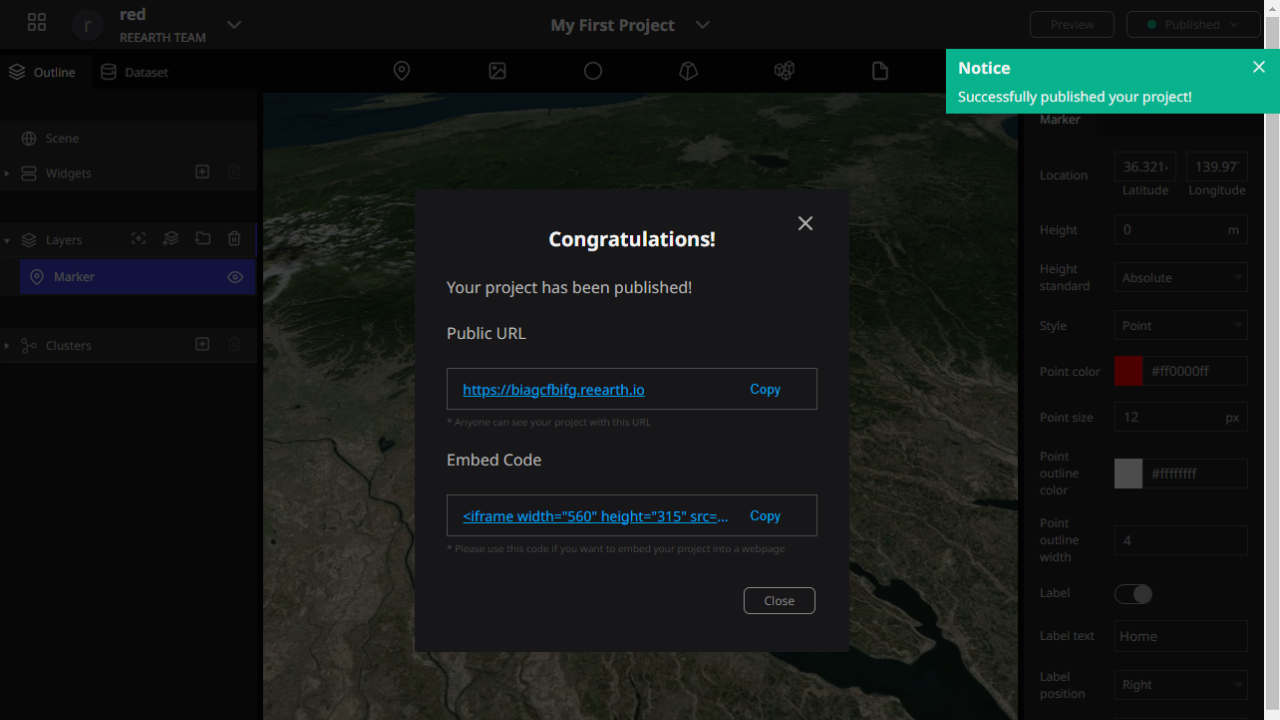 Click the unpublished button in the upper right corner of the Editor, and click Publish in the drop-down menu.
After confirming the information in the pop-up model, click on Publish.
After successfully publishing, you can open your project directly by clicking the url.
At this time, you can share your project url to your friends for them to check out your project.
There are more details about publishing projects, you can check them on Publish section.
Summary​
At this point, we have completed the process of creating a project, editing it, and publishing it. For more details on Re:Earth's features and usage, please read our documentation.